More than 80% users on Instagram are following a business profile. Instagram is widely used as a marketing tool by many big brands and companies. There are several accounts on Instagram which works as an influencer for promoting brands and products. This strategy is very famous among all. There is almost 15% user base is covered by business profiles. This is still a huge number and is continuing to expand and grow.
How can you engage your followers for a long period of time? What is needed to be done to get stable followers on Instagram? How to get more followers on Instagram? These are the frequently asked questions by a large number of people in every browser.
Let's know 3 major tactics to gain stable  followers on Instagram
Constant Post And Updates:
Instagram is famous for visual marketing. If you want to promote your business on Instagram, you need to post eye-catchy photos, videos, and stories on daily basis. The daily post helps your followers to get in touch with your whereabouts. There are brands who gained popularity really fast because they engaged their followers with daily updates and posts.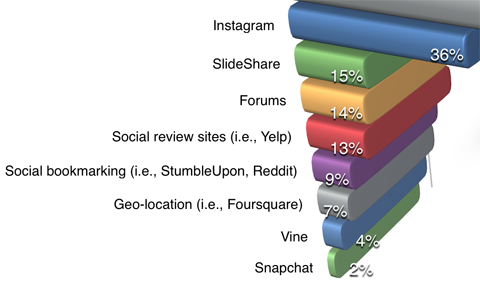 If you get less time, there are several options for you and one of the best option is Instagram scheduler. Take out time once in a week and schedule your future posts and updates by mentioning the date. This feature is very important and is used by millions of users nowadays.
Quality Images and Hashtags:
In today's date, people are seeking for original and quality content. Instagram is all about engaging other users with your shared contents. And to attract them you have to use clear and HD quality Images.
Till last year, people used professional photographers and spend a lot of money on apps which generated quality pictures for them. But recently Instagram has launched a new option which helps us to get the crystal clear image just by focussing on the face and by blurring the background slightly, not completely.
Hashtags are used with every post. They make Instagram complete. Now there is an option to follow Hashtag communities and mention them in your bio-section.
These hashtags help our profile to gain more visibility in others feed. It all depends on hashtags, as whom we are following and how it's helping us in promoting the brand and product.
Stay clear of filters: 
Photographs without filters got the most elevated measure of 'likes', so don't get enticed to utilize one.
Use calls-to-action: 
Photos which contains captions can get a maximum number of likes and comments. So make sure to write captions before you publish your posts which helps you to reach more followers.
 Influence of different networks: Interlink Social-network
In the event that you have faithful fans or followers on social networks, you can request them to join on Instagram as well. In the event that they engage with all your updates on various networks, they will need to see and connect with your photographs on Instagram. They won't just tail you yet will likewise consistently comment and like on your Instagram photographs.
Live videos and stories
Live videos are very important to introduce your brand in a bit personal way. Tell them about your product in a simple language. Use this feature for Question and Answer session. Clear all the doubts they have. Live videos are widely used by beauty brands to make live tutorial videos on Instagram to describe steps and methods to use their products.
Instagram stories are most popular to post a series of photos, videos, and a mixture of both. This feature has various new options like Boomerang, cinematography etc.
This story feature is used to promote businesses in a unique way. People have opted to create photo and video series on daily basis to promote and encourage other users to try them. This is mostly used by 200 million or more users on daily basis.
Wrapping Up
In order to get trustworthy Instagram followers, you opt these three strategies I have mentioned on this blog. GramBoardpro offers 'GET FOLLOWER MANAGEMENT' which allows you to get a number of followers and you can get all the required details of your followers.
To get more Information, read other blogs on GramBoardpro. What are your thoughts after reading this? Do let me know by dropping a comment down below!